Privacy Policy for http://www.dinesh.com

If you require any more information or have any questions about our privacy policy, please feel free to contact us by email at dinesh [AT] dinesh.com.

At http://www.dinesh.com, the privacy of our visitors is of extreme importance to us. This privacy policy document outlines the types of personal information is received and collected by http://www.dinesh.com and how it is used.

Registered Users
Dinesh.com allows users to register on this site. We do not share this information with any 3rd parties. This information is only used by the site to communicate with you in case we have any information to share.

Log Files
Like many other Web sites, http://www.dinesh.com makes use of log files. The information inside the log files includes internet protocol ( IP ) addresses, type of browser, Internet Service Provider ( ISP ), date/time stamp, referring/exit pages, and number of clicks to analyze trends, administer the site, track user€™s movement around the site, and gather demographic information. IP addresses, and other such information are not linked to any information that is personally identifiable.

Cookies and Web Beacons
http://www.dinesh.com does not use cookies.

DoubleClick DART Cookie
.:: Google, as a third party vendor, uses cookies to serve ads on http://www.dinesh.com.
.:: Google's use of the DART cookie enables it to serve ads to users based on their visit to http://www.dinesh.com and other sites on the Internet.
.:: Users may opt out of the use of the DART cookie by visiting the Google ad and content network privacy policy at the following URL - http://www.google.com/privacy_ads.html

Some of our advertising partners may use cookies and web beacons on our site. Our advertising partners include ....
Google Adsense


These third-party ad servers or ad networks use technology to the advertisements and links that appear on http://www.dinesh.com send directly to your browsers. They automatically receive your IP address when this occurs. Other technologies ( such as cookies, JavaScript, or Web Beacons ) may also be used by the third-party ad networks to measure the effectiveness of their advertisements and / or to personalize the advertising content that you see.

http://www.dinesh.com has no access to or control over these cookies that are used by third-party advertisers.

You should consult the respective privacy policies of these third-party ad servers for more detailed information on their practices as well as for instructions about how to opt-out of certain practices. http://www.dinesh.com's privacy policy does not apply to, and we cannot control the activities of, such other advertisers or web sites.

If you wish to disable cookies, you may do so through your individual browser options. More detailed information about cookie management with specific web browsers can be found at the browsers' respective websites.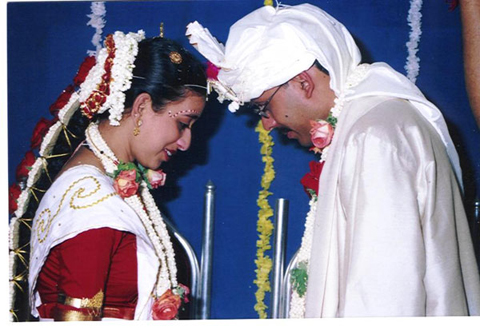 Welcome to the wedding pictures of the wedding of Dinesh Kini and Anupama Nayak. Our traditional GSB Hindu wedding was held on the 28th of January, 2004 at Srinivasa Kalyan Mantap in Bangalore. These pictures are mainly taken by my family.
The pages that you are about to browse have images of the ceremony and the significance of each ritual of the Hindu marriage. It will probably take you a good 30 minutes to go through the pages, not to mention a high-speed Internet connection so I would recommend seeing this in your spare time. Click here to view the wedding images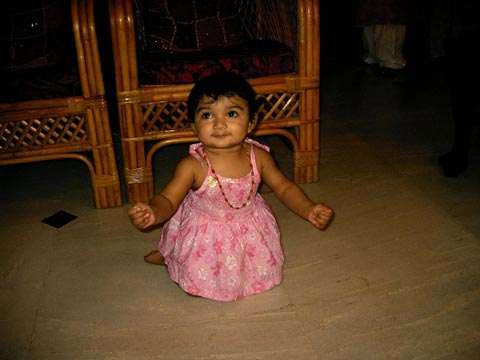 Anu's niece Anoushka
---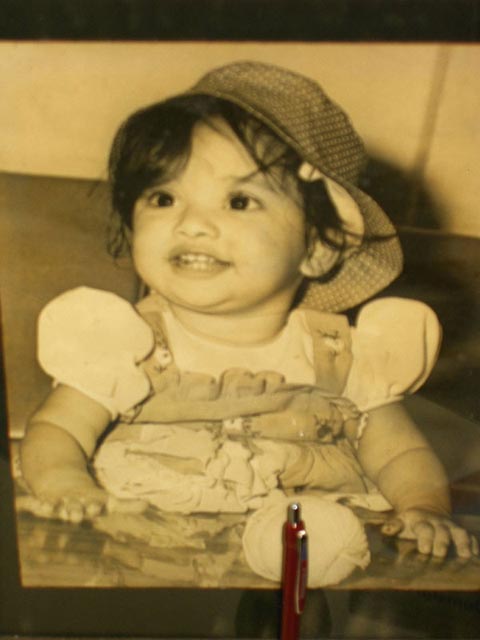 Anu as a baby
---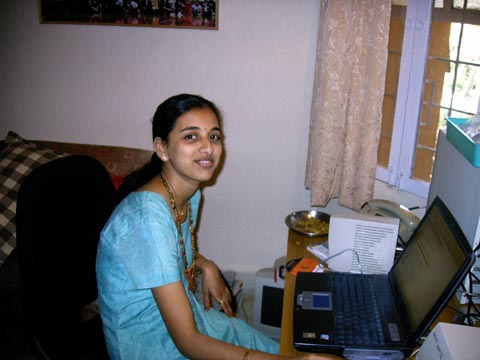 Anu at home
---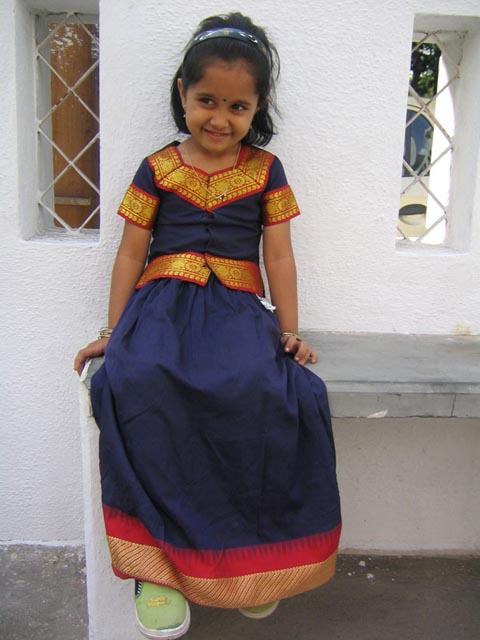 ---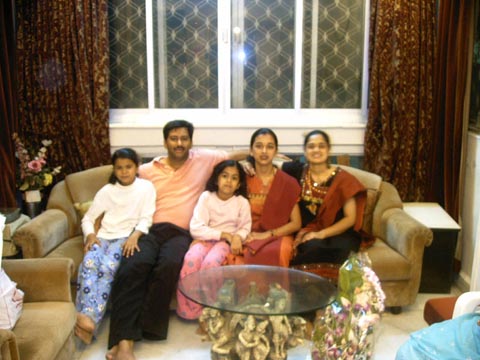 Anu's cousin and his family
---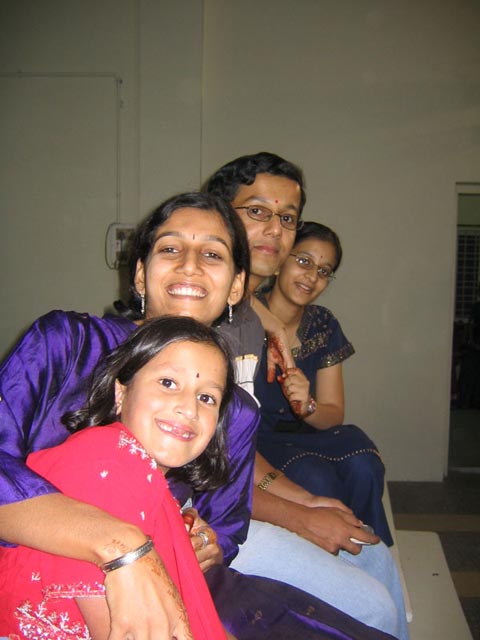 My cousins Madhuri, Swapna, Sunil and Pallu
---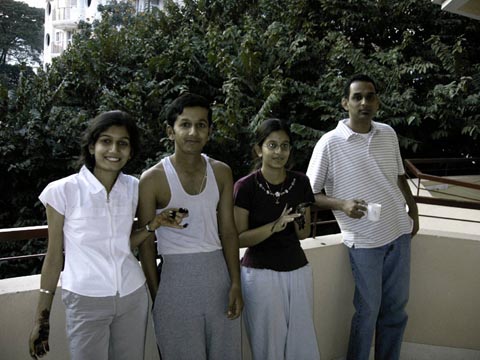 Swapna, Sunil., Pallu (who talks Hallu Hallu) and Sachin
---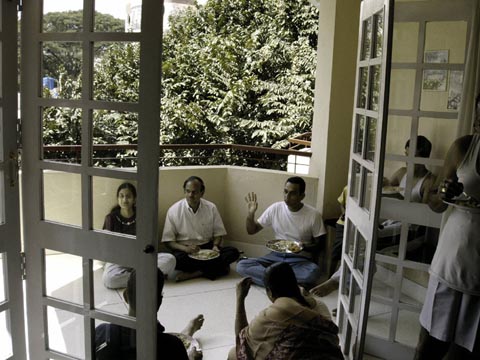 My family having lunch in the balcony
---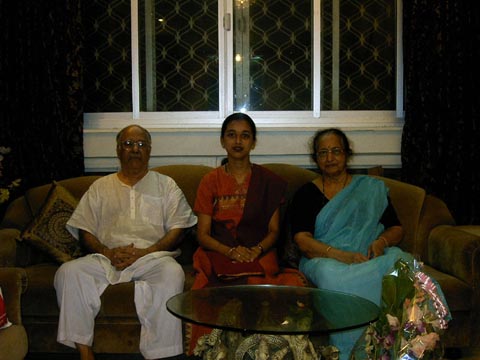 Anu with her aunt Kamal Atya and her uncle Shankar Bhavaji
---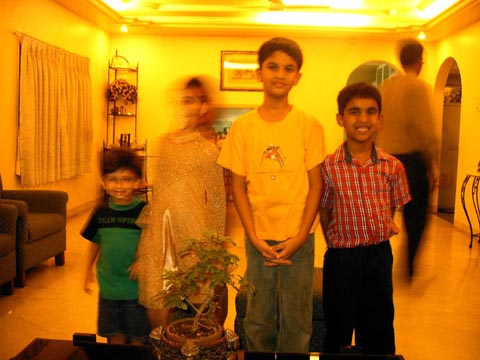 Anu's nephews Krishna, Vyas and Gautam and niece Radhika
---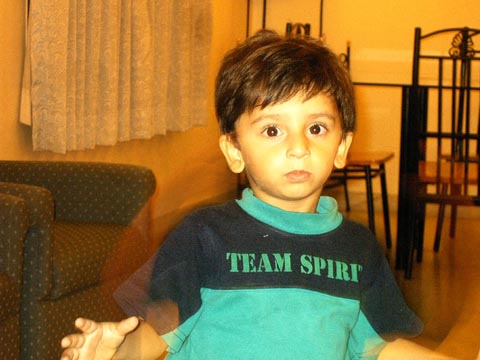 Krishna
---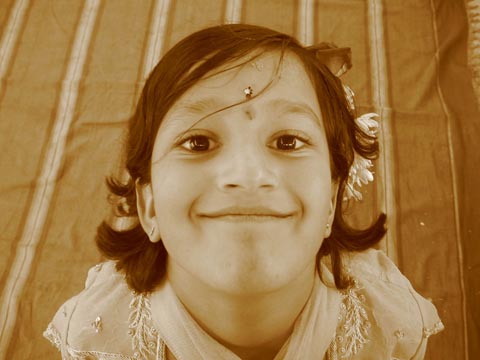 My little cousin Madhuri who came all the way from New Zealand
---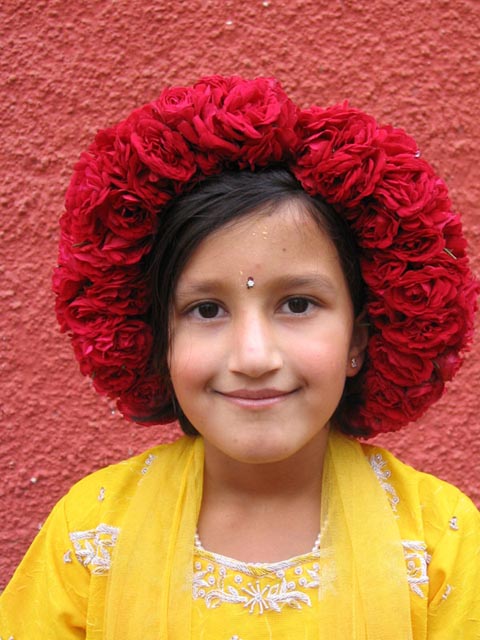 Madhuri with flowers in her head
---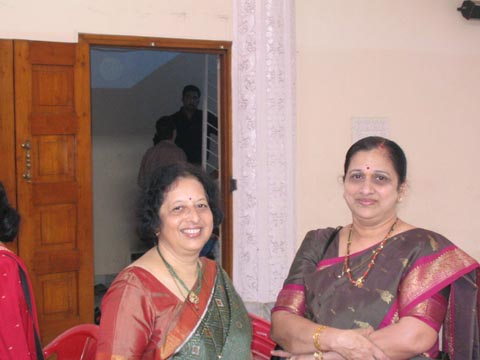 Anu's mother and aunt Meena Kaki
---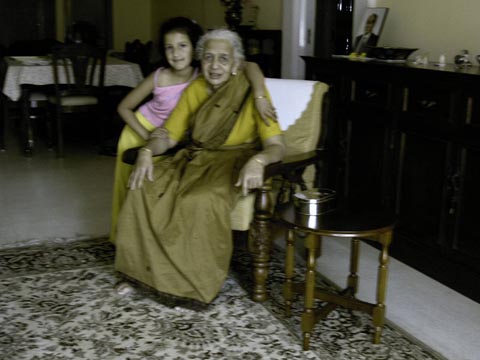 My grandmother and Madhuri
---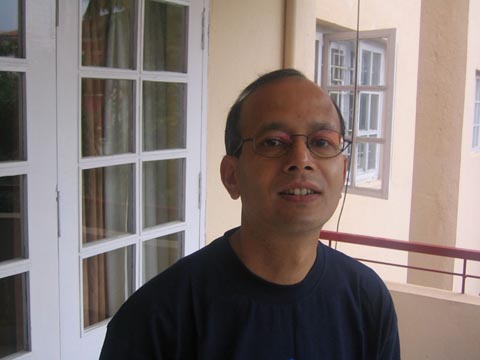 My uncle Nandu Maam
---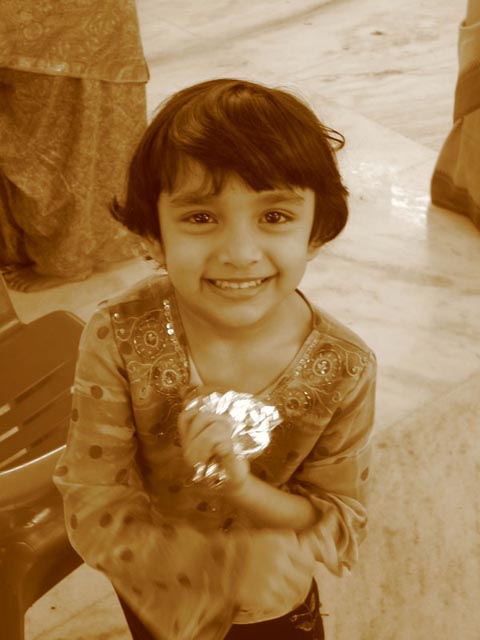 Neha Kamath with a nice bright smile
---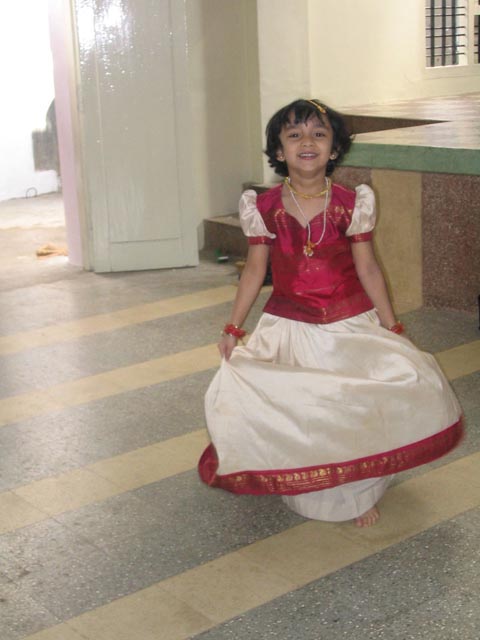 Neha in Ghagra Choli
---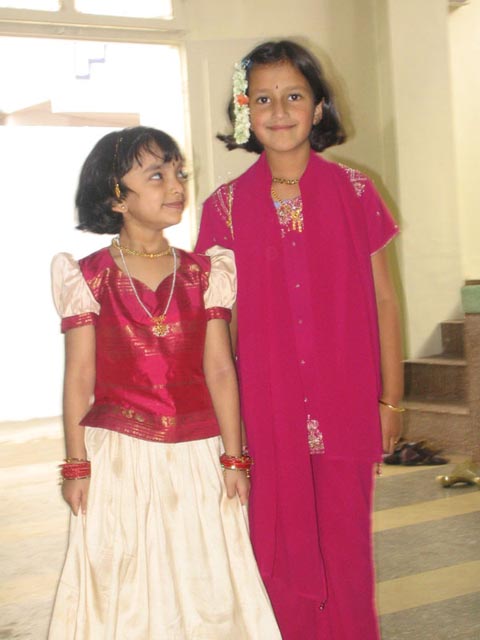 Neha and Madhuri
---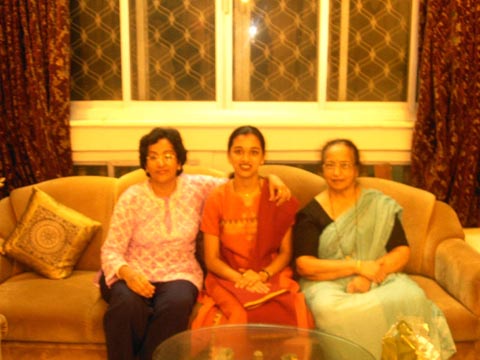 Anu with her cousin Padmaja and aunt
---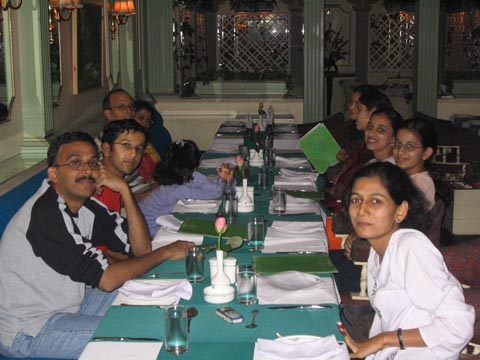 My family out for dinner
---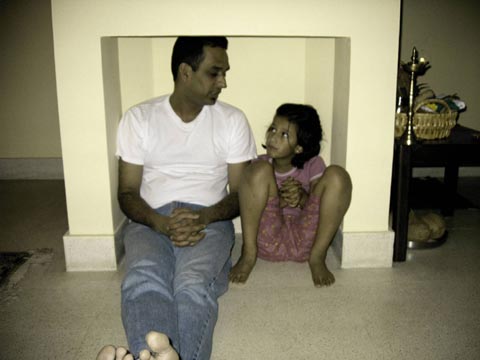 Sachin and Madhuri
---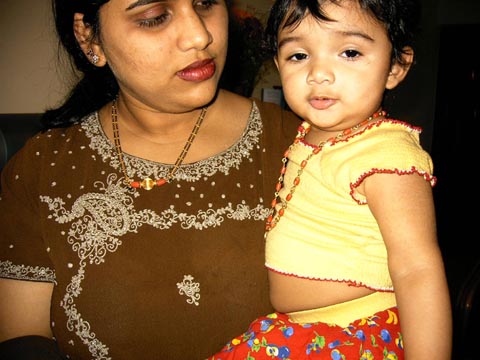 Seema with Anoushka
---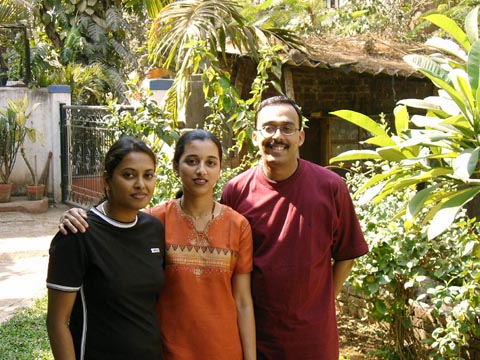 Anu's friemd Shreya
---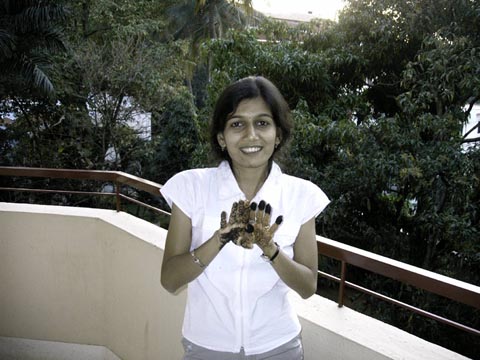 My cousin sister Swapna showing off her Mehndi
---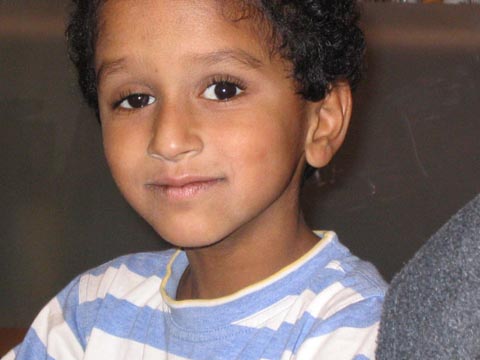 Vikas
---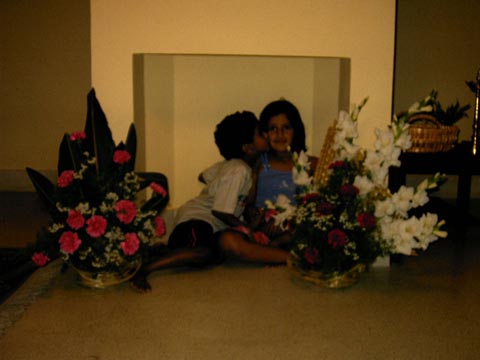 Vikas and Madhuri
---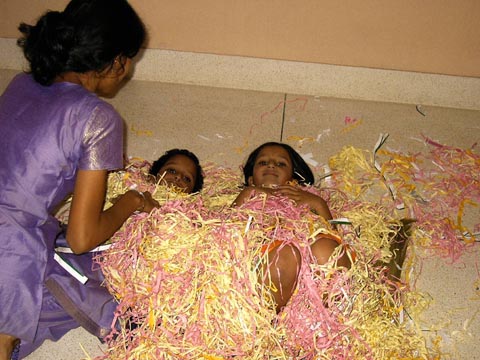 Vikas and Madhuri playing in some shredded paper
Agni Prathistra - Blessings of the Lord of the Fire The blessing of the God of Fire, Agni are invoked among Hindus. All solemn tites are incomplete without the performance of the Homa . An atmosphere of purity and spirutuality is created by the burning of the fragrant herbs and ghee to the tune of mantras. Fire is considered to be the most sacred because it is the giver of both Light and Energy. Panigrahana and Saptapadi are the fire rituals.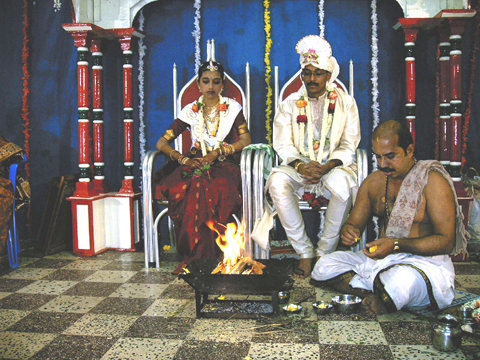 The priest prepares for the Homa
---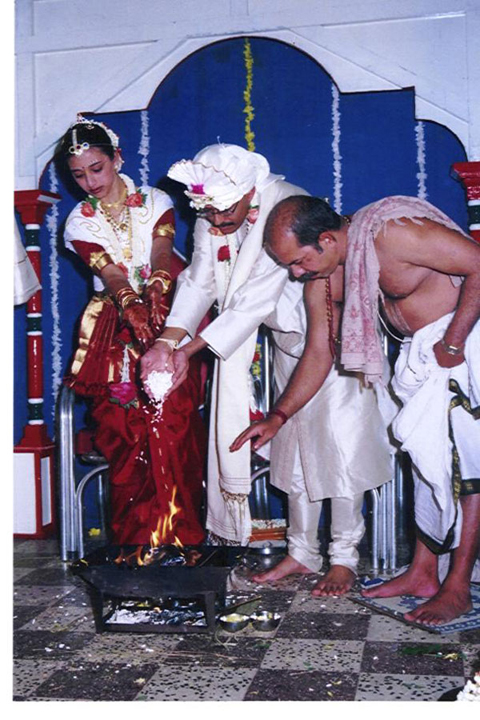 Anu and I make offerings to the Homa
---
The couple are then made to stand close of one another and are covered by a white thread 5 times. The 5 fold thread is divided into 2 parts, one part is tied to the right hand of the groom and the other is tied to the left hand of the bride. This symbolises that both of them have now entered weblock and they must live in peace forever. Next, the bridegroom ties the Mangal Sutra , the matrimonial necklace around the neck of the bride, wishing her a long and happy life. This symbolises the essence of matrimony. This symbolises the essence of matrimony. Then the head ornament Basinga is tied to the bride and she is given a gift.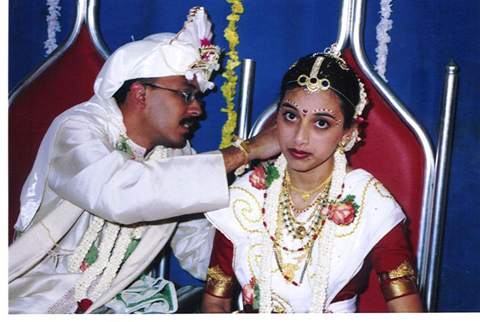 Me tying the Mangal Sutra to Anu. Anu thinks "He's having trouble tying the Knot" :-)
---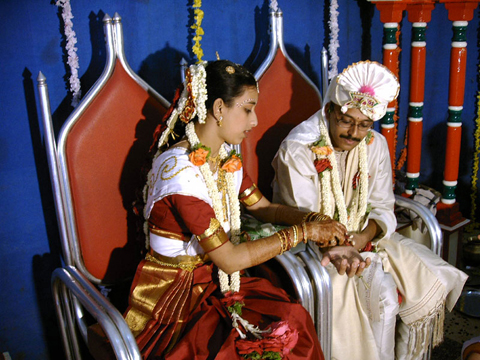 Anu ties the sacred thread on my hand
---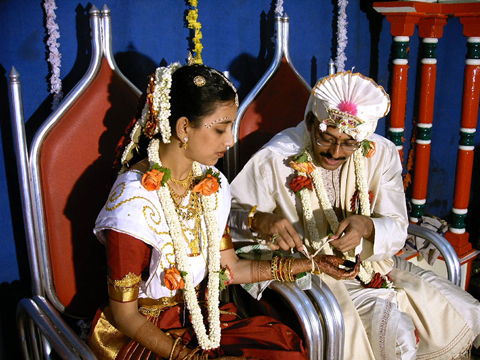 I tie the sacred thread on her hand
---
Panigrahana - Acceptance of Hand The bridegroom clasps the bride's hands. This points to a new bond, which symbolizes the transfer of her protection from her father to the groom. Both go round the Homa , the bride leaving taking a pledge to share each others joys and sorrows and wishing each other well.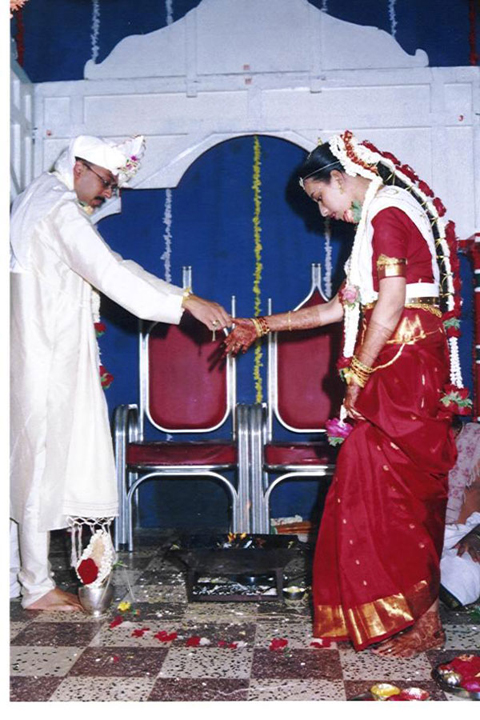 Me accepting Anu's hand which symbolises the transfer of her protection from her father to me
---
Laja Homa - Offering of Grains to the Homa The bride places the palms of her hands over those of the groom and makes three offerings of fried rice soaked in ghee. The bride prays for the long life of her husband and prosperity of both families.
Saptapadi - Taking of 7 Steps Together In taking these 7 steps, the right foot shall always lead and the left be brought forward in line with it. These 7 steps together symbolize the beginning of their journey through life together. These 7 steps represent 7 principles and promises to each other.
Devotion and Guidance to each other, leading to a long life with good progeny
To develop physical, mental and spritual strength in their lives.
For prosperity acquired by righteous means and its use properly.
To acquire happiness by mutual love and trust
For progress
For longevity - to go through the many season of life.
For lif long companionship.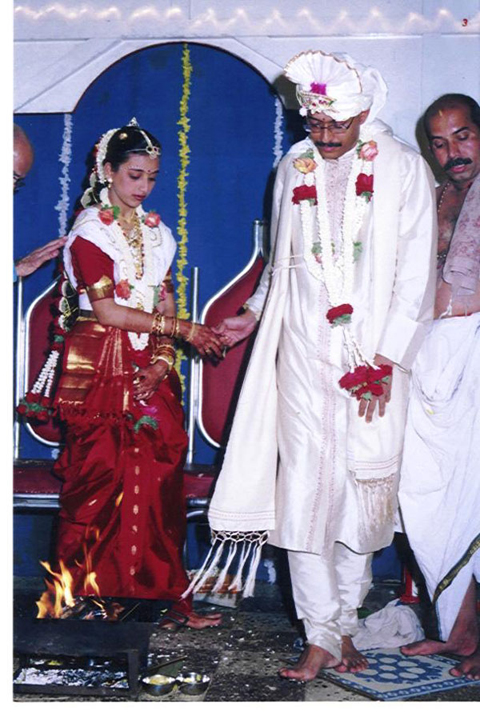 Anu and I taking the seven steps together
---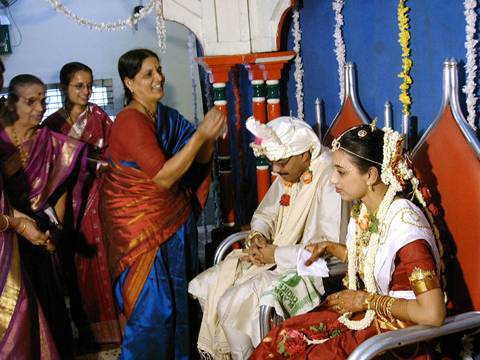 My aunts offering blessings after the wedding
---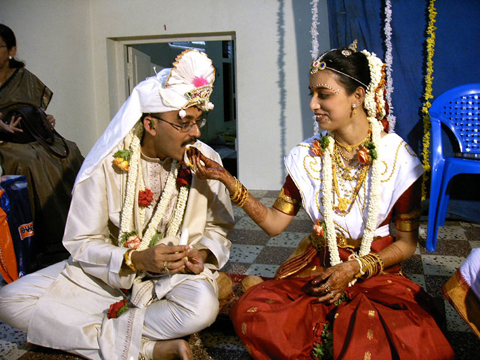 Anu feeding me a sweet. We are now officially married.
Alappuzha is a popular honeymoon destination.Also referred to as the Venice of the East by travelers from across the world, Backwater Country is fairly rich in diverse animal and bird life. In recent years, Alappuzha has grown in importance as a Backwater Tourist Centre, attracting several thousands of foreign tourists every year who come here to enjoy the serene marine beauty of the state. Boat races, Houseboat Holidays, Beaches, Marine Products and Coir Industry are some of the major attractions offered by Alappuzha.
Anu and I went to Alapuzzha in Kerala for our honeymoon. We stayed at the Lake Palace resort for 3 days and spent a night on a house boat. Some of those pictures are below.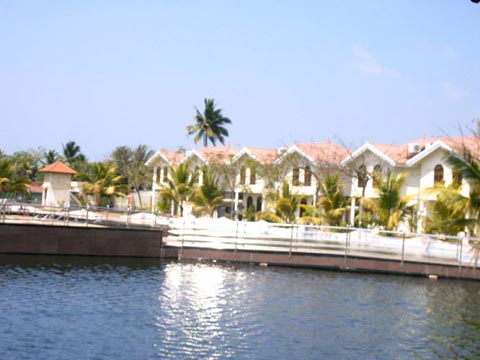 Lake Palace Resort
---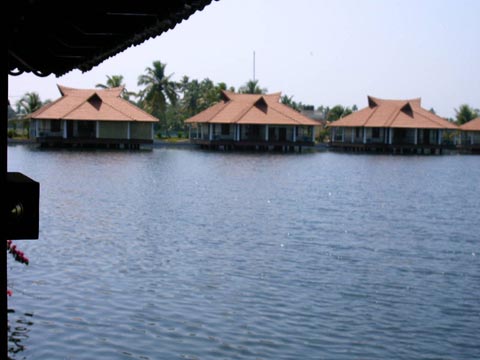 Cottages at the Lake Palace Resort
---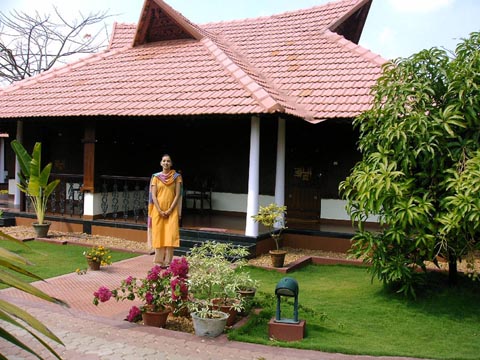 Anu in front of our cottage
---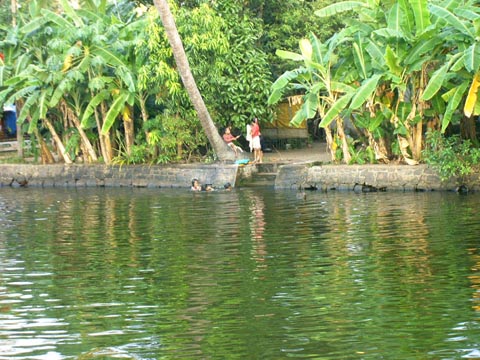 Kids playing in the water.
---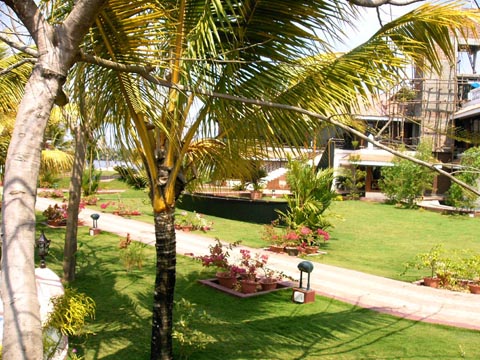 Garden in the Lake Palace Resort
---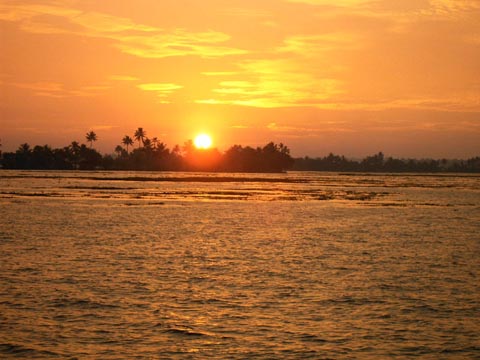 Sunset in Alapuzha
---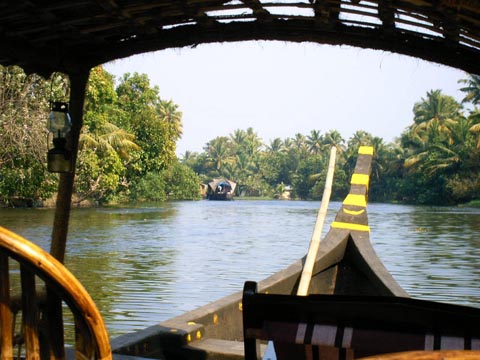 View of the waterways from the houseboat
---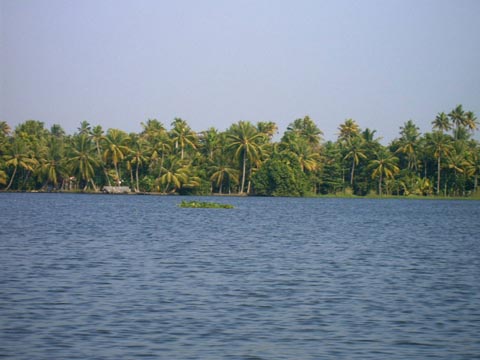 Palm trees
---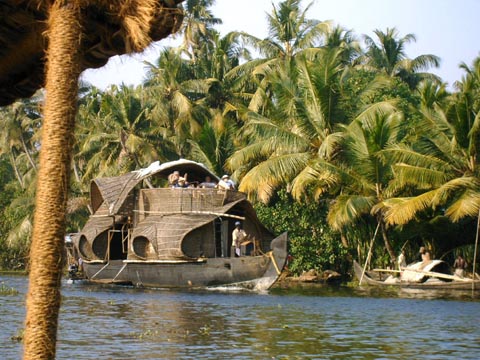 A houseboat. These houeboats have 2-3 bedrooms, along with a chef who cooks wonderful meals.
---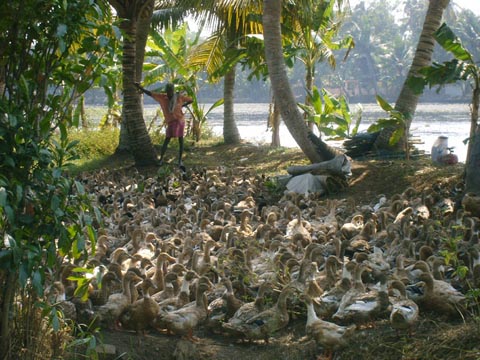 Bunch of ducks
---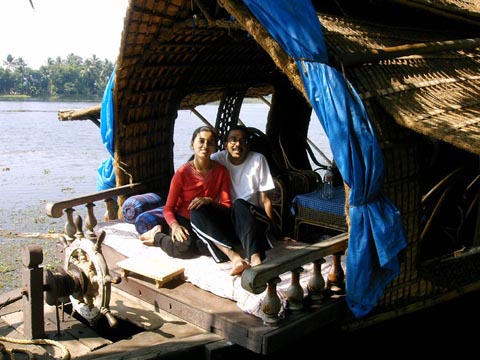 Anu and I on our house boat.
---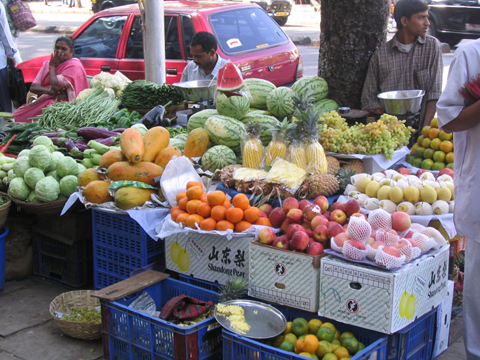 Fruit and Vegetable Vendor
---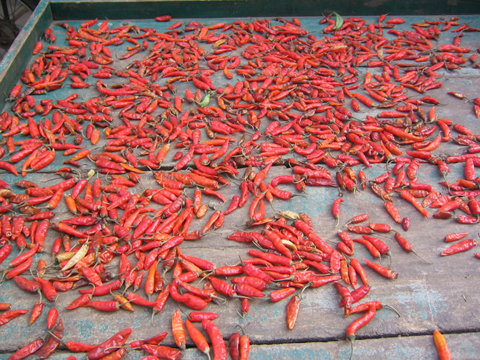 Red Chillies
---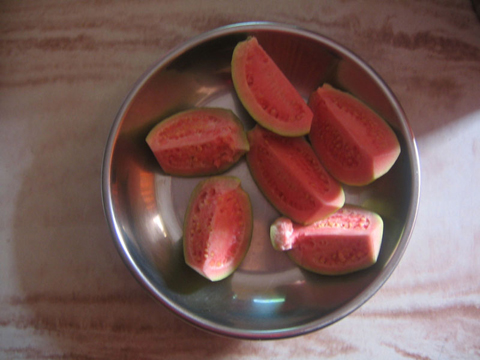 Guavas
---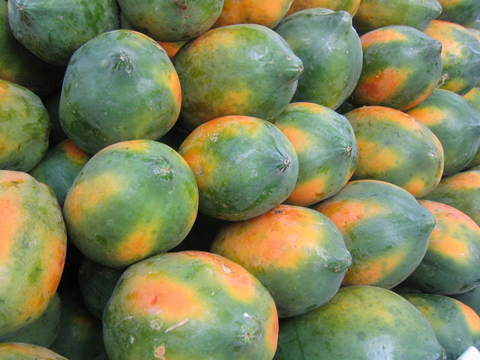 Papaya
---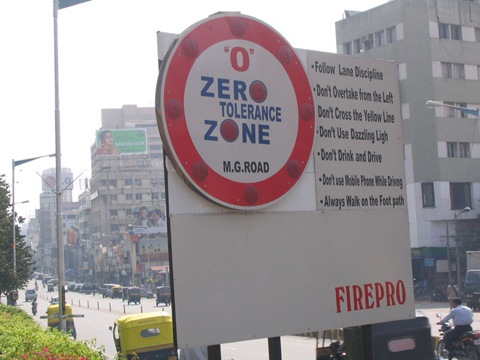 Bangalore has a zero tolerance policy for drivers. Its applicable for one road only :-)
---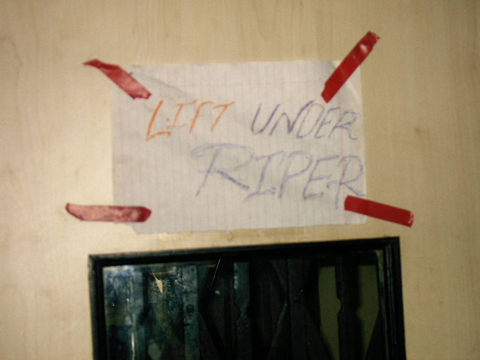 Lift under Riper
---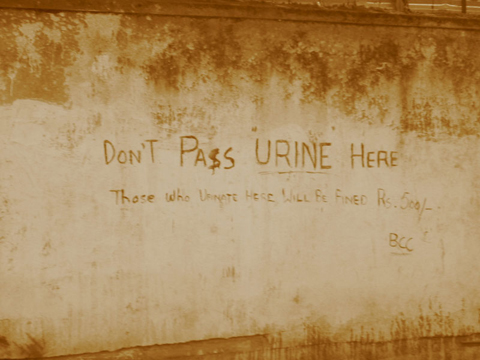 Thats $10 if you urinate on the streets.
---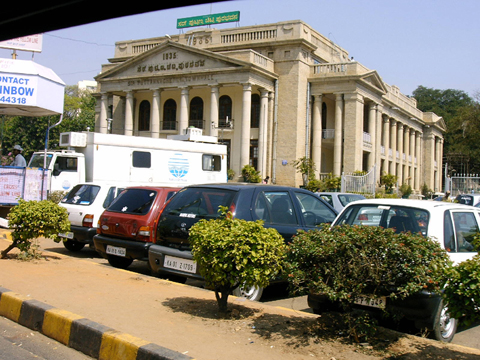 Images of Bangalore
---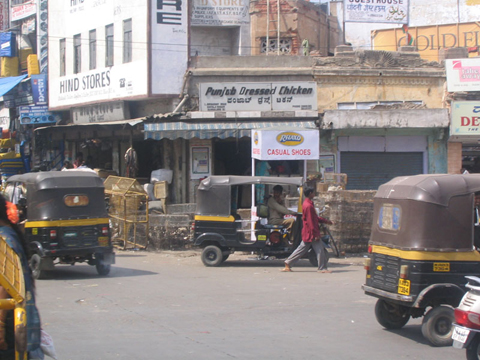 Chicken shop and Auto's in Bangalore
---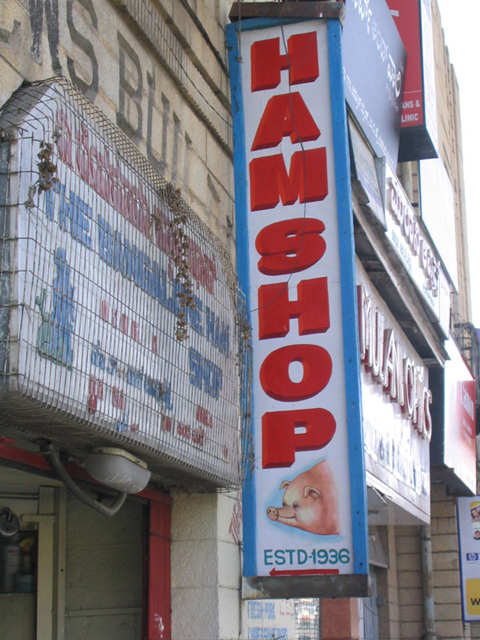 Ham Shop in Bangalore
---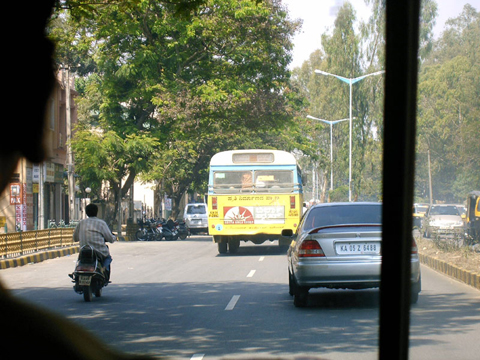 More Bangalore
---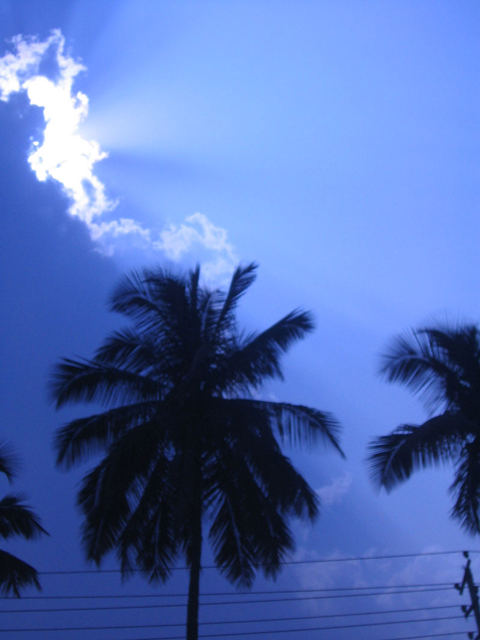 Bangalore again
---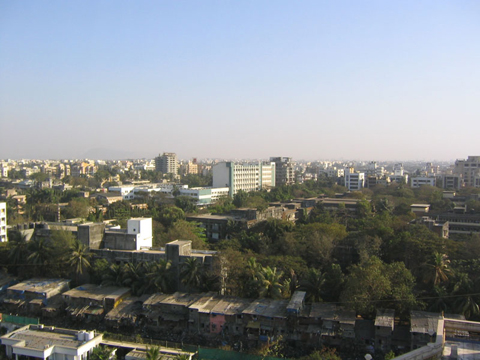 Shot of the great city of Mumbai
---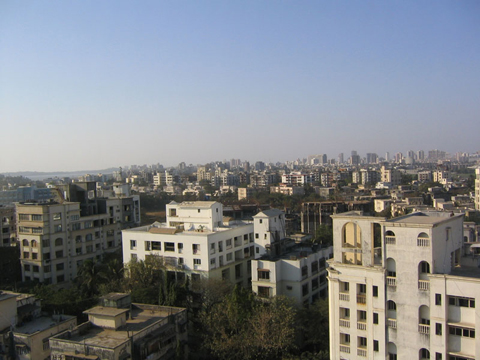 Mumbai again
---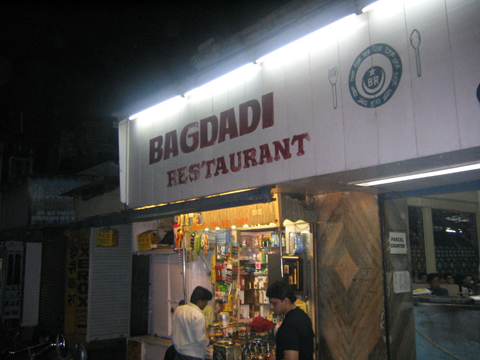 Bagdadi Restaurant. You get excellent Biryani here. Hema, this ones for you!!
---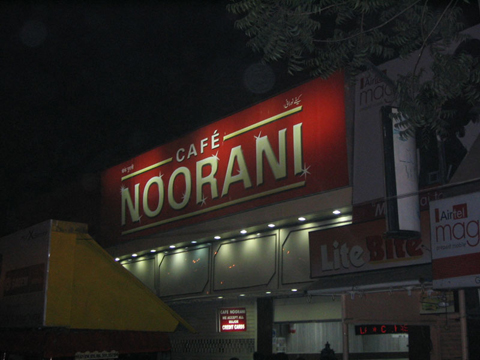 Another good Biryani joint.
---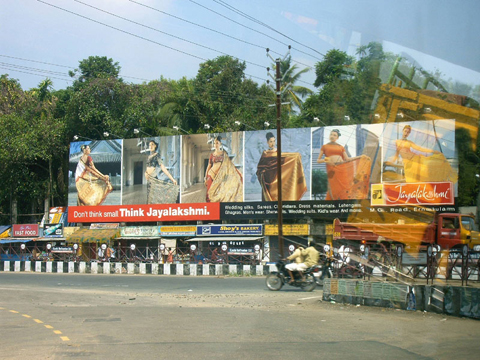 Billboard in Cochin
---
Subcategories
About Me
Article Count: 0
Let me introduce myself, for those of you who do not know me, I'm Dinesh.  I spent my school and college years in the great city of Mumbai. I feel growing up in a multicultural city like Mumbai has been a big part of who I have turned out to be. Its been over 20 years since I left Bombay and a lot has transpired between now and then in that city. I make it a point to visit Mumbai every time I make a trip to India.
I did most of my schooling in Bombay Scottish School , which is a really great school. I now maintain an unofficial Web site for the school.  It was a popular page in the early 2000s but I had to scale it back due to privacy concerns and the poor behavior of some folks who started using this site as a political platform against the school board.
Since I have left Bombay, I have been fortunate to travel to many countries around the world, meet some wonderful people and experience some amazing cultures. The nomad in me finally settled down and now I live in Dallas, TX with my wife and my 6 year old son.

 I run this site as a hobby. I managed to get the domain name dinesh.com a few ago when getting domain names was not very popular. My motivation is to use this site to get people together and bring them a sense of satisfaction.  I have made many changes to the site and I am currently running it using Joomla technology. Its really made my life easier and I am able to make changes to the site very quickly. Long live open source.

 I got married to Anupama in Jan 2004 in Bangalore.  We had a traditional Konkani wedding, which is a variation of the traditional Hindu wedding. My wedding album and the ceremony can be viewed here.

 My areas of interest are Music, Sport and Television besides Computers of course. I spend most of my time (when I am not working) listening to music or watching sport on Television.

 My musical interests are mainly in the area of alternative and rock. I enjoy bands like -
Pearl Jam is definitely one of the hottest bands of the decade, if not of all time. Their albums are definitely worth listening to. Their first album "Ten" should be a part of any music collection. I had the pleasure of attending their concert and it was a night I can never forget.
SoundGarden, Alice in Chains, Green Day, Men without Hats
Led Zeppelin, The Who, The Doors, Blind Faith

 I enjoy watching sports. I watch almost any sport all the way from boxing to golf, tennis, baseball etc. But I enjoy watching cricket, NFL and the NBA the most.