Google Adwords Tips
How many times have you been to a site and seen a Google ad that was completely irrelevant to where you lived or worse, clicked on an ad and found that you are not eligible for the offer or promo because of the place where you live. Quite a few advertisers create Ads and target them to globally or nationally when their real audience is much smaller.
When creating an Adwords Campaign, you can specify which geographical location the ad should be displayed. The Adwords wizard shown the image below allows you to drill down to Country-> State -> Region -> City as you can see from the image below. The wizard allows me target United States -> California->Los Angeles-Acton.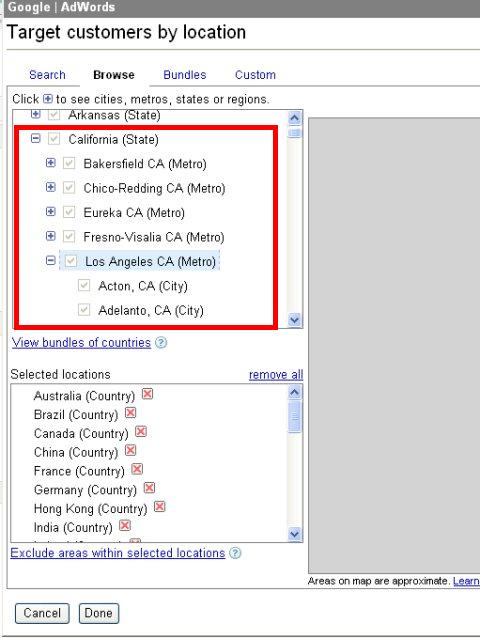 I have seen this time and time again where advertisers spend money advertising keywords that get them the number one ranking in Google. If a specific keyword (e.g your company name) gets you the top position in Google, then it would be a waste of money advertising for that keyword. I have seen tons and tons of companies seemingly wasting their ad budgets on this. Look at some of the examples below.
Read more: Adwords Tip #1 - Don't advertise keywords for which you have a top 5 position