Traditional Indian Hindu Wedding
We had a small reception at the Atria Hotel. A few friends and family members attended this function.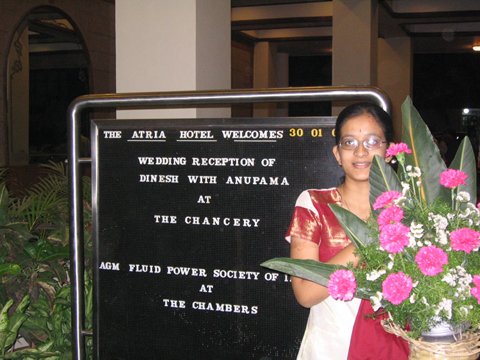 My cousin sister Pallavi with flowers
---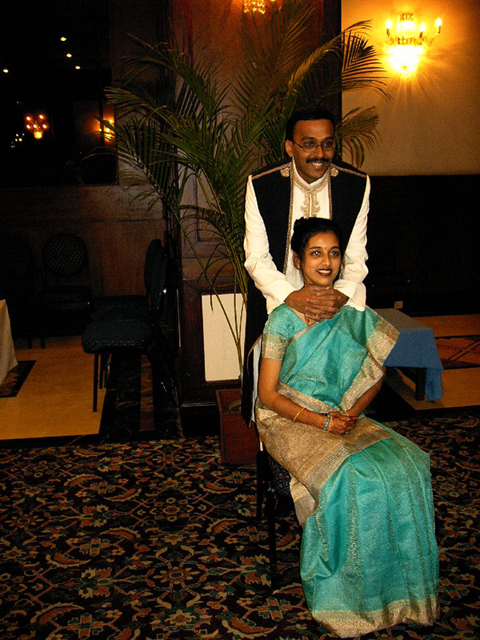 Anu and me posing for the photographer. Look at my outfit!!
---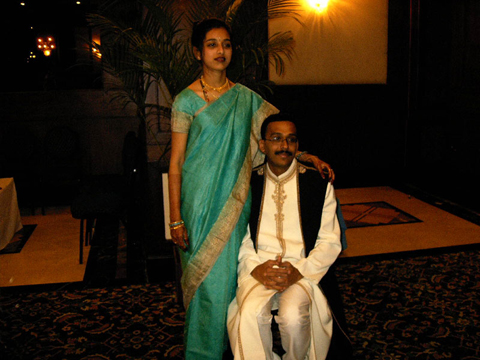 More posing
---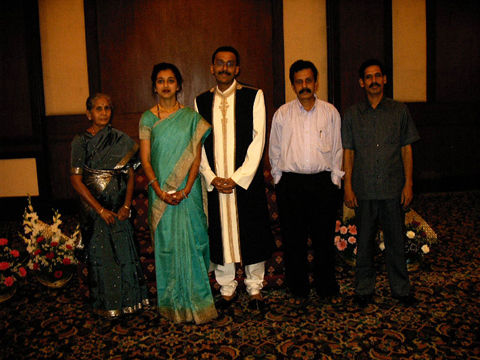 My mother's aunt and her sons
---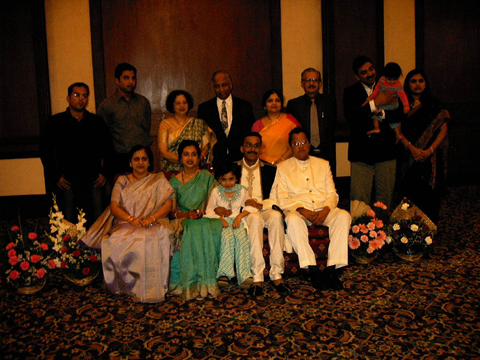 Anupama's family
---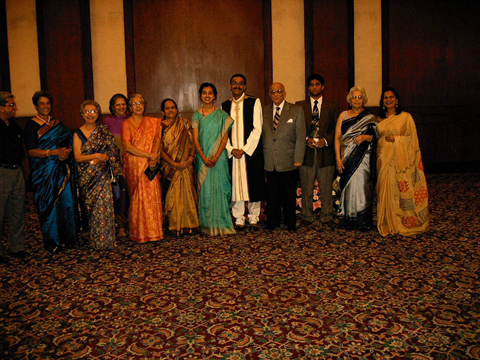 My neighbours from my Bangalore apartment
---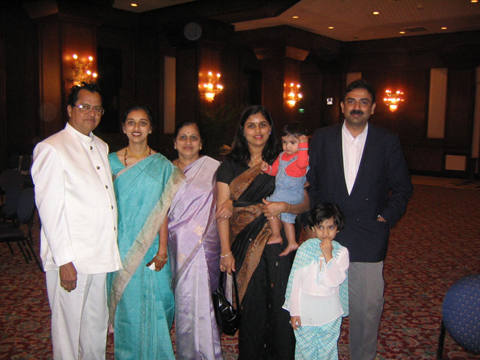 Anu's father, Anu, her mother, sister Seema, Anoushka, Brother in law Prem and Neha.
---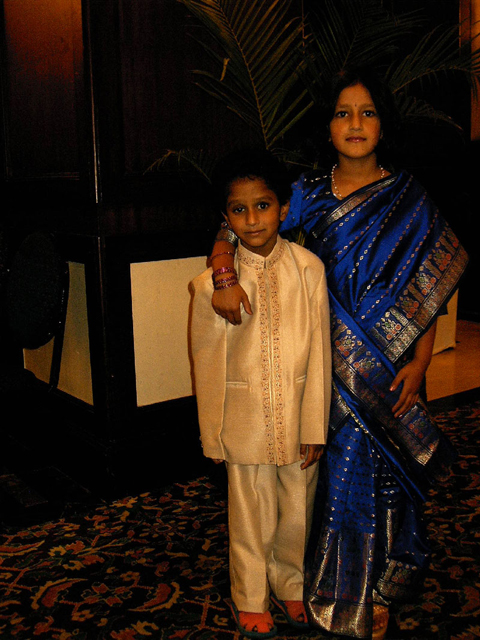 My cousins Vikas and Madhuri
---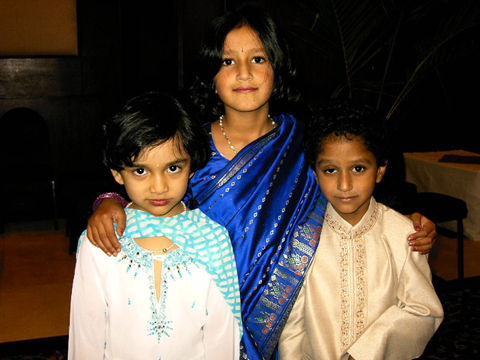 Neha, Madhuri and Vikas
---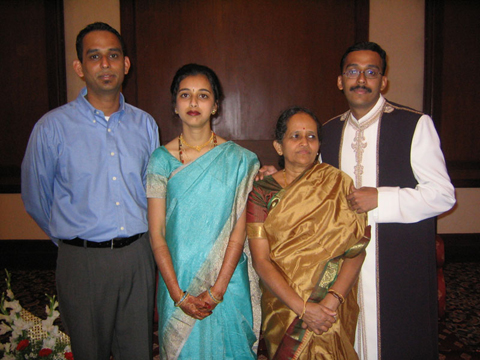 My brother Sachin and my mother
---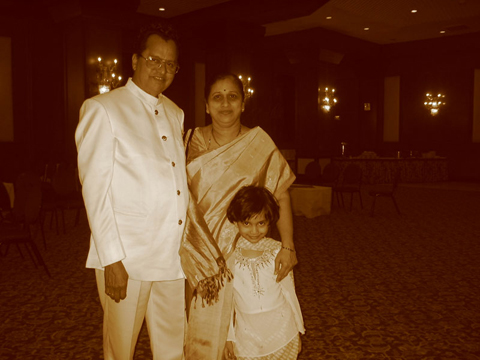 Anu's parents and Neha
---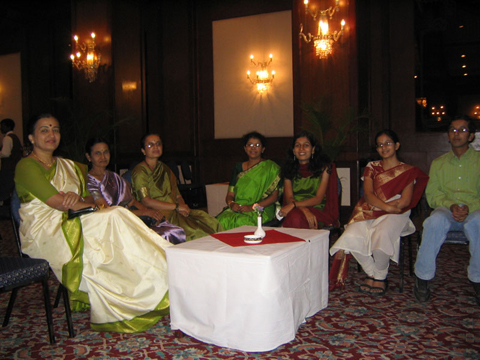 More relatives
---