Traditional Indian Hindu Wedding
Urdha-moorthu is a traditional and religious ceremony performed by the bride and groom in their respective homes. The bride seats herself next to a stone grinder and with the help of other unmarried sisters and cousins grinds the 'urad dal' (type of lentil) and 'moong dal' (type of lentil) on the round stone grinder. The groom and his family are invited to this function.
The groom does the same in his house and invites the bride and her family to the function. The family priest performs the puja of the nine planets or the 'navagraha puja' after the 'urdha-moorthu'. After the puja, the groom dresses himself like a pilgrim, wearing a 'veshti' (dhoti), 'chappals' (slippers) holds an umbrella and makes preparations to embark on a 'mock' pilgrimage and remain celibate for life! At this point the bride's father pleads with him not to go on the pilgrimage and asks him instead to accept his daughter's hand in marriage! After much cajoling the 'pilgrim' accepts and returns to get married!
---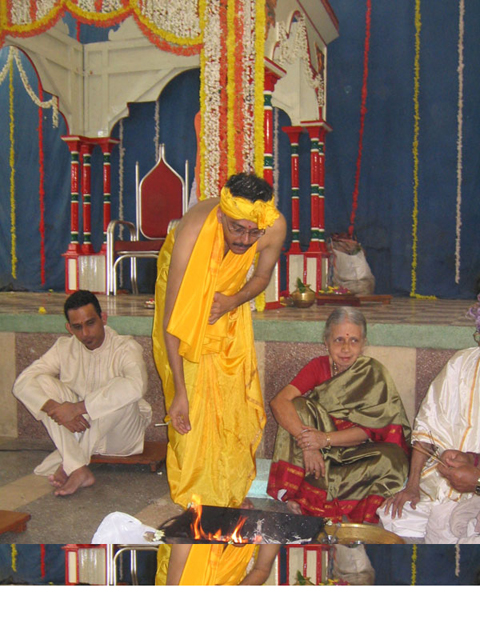 Me conducting the Pooja
---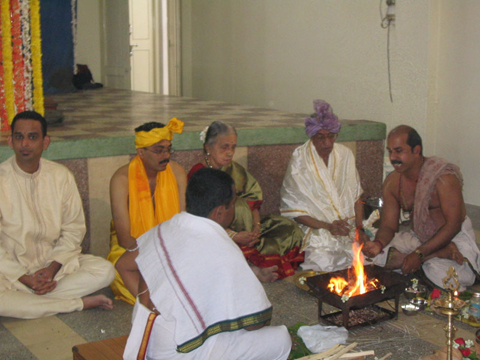 My aunt and uncle along with the priest (Bhatji)
---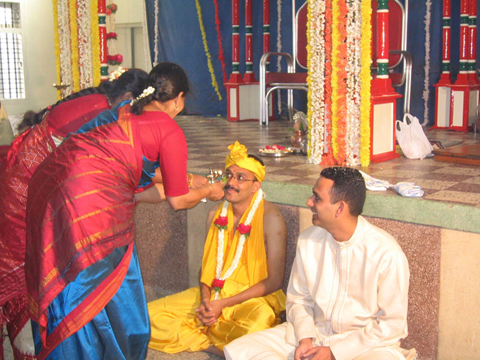 My aunts blessing me
---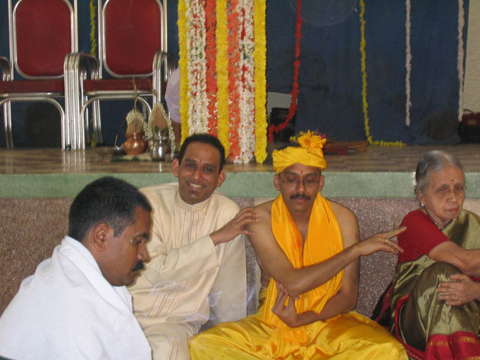 My brother finds this funny. Well, He's next!!!!
---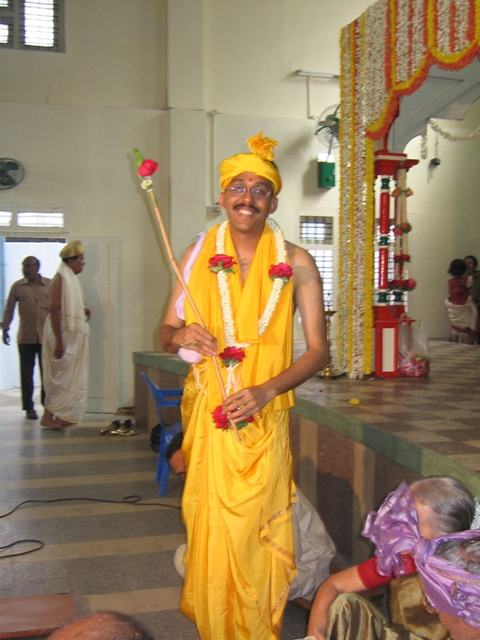 Me, getting ready for my pilgrimage of celibacy. Thats my father in law in the background, checking with Anupama if he should stop me. :-)
---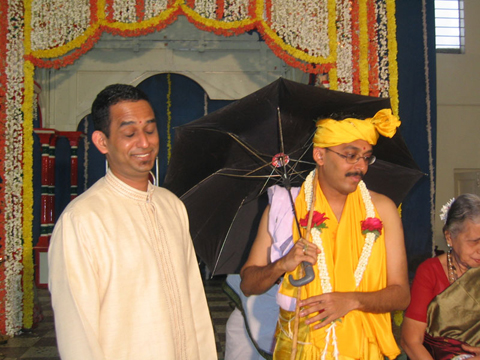 Did I just poke my brother in the eye with my umbrella?