The Green Bay Packers are an American football team based in Green Bay, Wisconsin. They are members of the North Division and are the second-oldest franchise in the NFL. The Packers were founded in 1919 by Earl "Curly" Lambeau (hence the name Lambeau Field on which the team plays) and George Whitney Calhoun. The Green Bay Packers have won thirteen league championships (more than any other team in the NFL) including nine NFL Championships prior to the Super Bowl era and four Super Bowl victories in 1967, 1968, 1996 and 2011.

The Packers are America's first pro football dynasty and also the first franchise to utilize corporate sponsorship. In 1919, the Indian Packing Company gave the team $500 for uniforms and equipment, hence the name "Packers". The Packers are an anomaly in American sports as they are from a very small town in Wisconsin but have a huge national following and huge success as well. The Packers are pretty much taking over from the Dallas Cowboys as "America's Team".

 

 
The oval "G" logo was created in 1961 by Packers equipment manager George "Dad" Braisher. To most people's minds, the "G" stands for "Green Bay". However, when the logo was designed and adopted, it was determined the "G" would stand for "Greatness". The team actually used a number of different logos prior to 1961, but the "G" is the only logo that has ever appeared on the helmet. Although the Packers have granted limited permission to other organizations to utilize a similar logo, notably the University of Georgia and Grambling State University, the Packers hold the trademark for it.
In the 1930s and 1940s, Green Bay used Blue and Gold as their primary colors but by the 1950's changed it to Green and Gold. The color scheme yields the common Packer nickname, "The Green and Gold" which they have maintained until this date.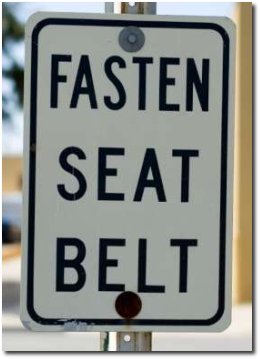 We were not done with our New Year's wishes, when we were confronted with the news that my 14 year old cousin had died from head injuries resulting from a bike accident in India. 14 years old, alive and bubbly one day and gone the next. Could a helmet have saved his life? Probably yes. One of my pet peeves is around the use of seat belts and helmets. There are so many people I come across every day who are so callous about their use (or non-use) of seat belts and helmets, its quite shameful. One of my earliest memories was the death of a friend, who died from head injuries at 18. The image of a dead body covered in a white cloth with blood stains on the head is an image that still gives me the goodbumps.
The bottom line is that seat belts and helmets save lives and I was fortunate enough to have first-hand experience where a seat belt saved my father's life. In 1990, there was a plane crash of an Airbus A320 in Bangalore, when an Indian Airlines flight crashed into a swamp just as it approached the runway. The plane caught fire and roughly 100 of the 130 people on board died. My father was on that flight and survived that crash. Yes, he was able to live only because of this little thing called the Seat Belt. The seat belt saved his life and he only got bruised because he hit hit face and legs with the seat in-front. He went on to live a normal life for another 8 years before he passed away. 8 years that made a huge difference to our family and 8 years that I am very thankful for.  
Read more: Pet Peeves : Wear Your Seat Belts and Helmets Please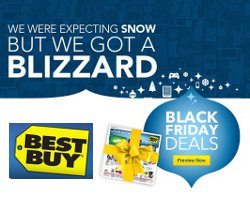 Internet commerce has been around for over a decade and Thanksgiving sales have been around for many years. So, one would have figured that a technology company like Best Buy would be prepared to handle a little something called a pre-sale for its Silver Rewards member. Wrrrrrrrooooooooonggggggg. On Monday, November 19th, just days before Black Friday in the US, Best Buy had a special pre-sale event for its Silver Rewards members. These are loyal members of Best Buy who spend at least $2000/year. These are your high spending VIP customers who you really wanted to impress with a good experience so they would come back on Black Friday and shop some more. Unfortunately for Best Buy, this pre-sale turned out to be quite a disaster especially for customers like me who may not want to shop on their site or even deal with their phone lines.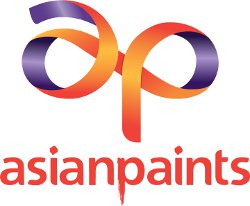 Asian Paints is an Indian chemicals company headquartered in Mumbai, India. It manufactures a wide range of paints for decorative and industrial use. It is India's largest and Asia's third largest paint company, with a turnover of Rs 96.32 billion. It is also one of the largest paint companies in the world and operates in 17 countries. Besides Asian Paints, the group operates around the world through its subsidiaries Berger International Limited, Apco Coatings, SCIB Paints and Taubmans. Asian Paints was founded in 1942 and has over 5200 stores.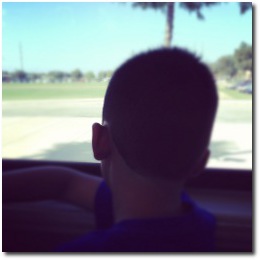 The new school year has just begun in the US and with a few weeks gone by, its time for their first round of evaluations. As a parent of child from the Indian sub-continent, the question that is asked most often by other Desi parents is "How is your kid doing academically?". Its not about how your child is doing overall, its mostly about the academic aspect. I fortunately, have been blessed with a child who demonstrates intelligence at a slightly higher level than most of the students in his school and attends some extra classes called the "Challenge Program". When other parents find that out, their first question is "Will you get him tested and pushed to a higher grade?". My reaction always has been and will continue to be a BIG No!.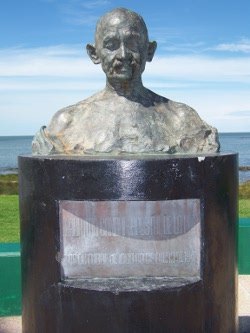 Growing up in India, Uruguay was a only country that we would come across during the World Cup and in World Cup related discussions. I never ever imagined that some day I would visit this little country in South America. For those who don't know where Uruguay is, its located on the Eastern coast of South America, just south of Brazil and north east of Argentina.  
I had a weekend to spend in Montevideo, the country's capital, and I decided to visit some of the historical landmarks in the city. Montevideo is located on the Rio Del La Plata and has a very long and beautiful coastline. As I was driving through the city, I noticed a stretch of the coast line was named "Rambla Mahatma Gandhi". For a moment, I was in disbelief as to why this place had an "MG Road". It was late in the day and I decided to return to MG Road on the next day, which was a Sunday morning.
I woke up, had my breakfast, wore my Mahatma Gandhi T-shirt (which I happened to take on the trip) and asked the cab driver to drop me off at Rambla Mahatma Gandhi. I decided to take a walk from one end of MG Road to the other which was about 1-2 kilometers long.