Maxwell House is a brand of coffee manufactured by a like-named division of Kraft Foods. It is named in honor of the Maxwell House Hotel in Nashville, Tennesee. The coffee was provided to the hotel beginning in 1892 by local manufacturers, Leon T. Cheek and Joel Owsley Cheek, who developed the blend. In 1901 Cheek and a partner, John Neal, established the Nashville Coffee and Manufacturing Company. The name was changed to Cheek & Neal (later Cheek-Neal) Coffee Company in 1903.


The Maxwell House logo consists of a cup from which the last drop appears to be falling and has the slogan "Good to the last drop". In 1917, Cheek-Neal began using a "Good to the Last Drop" slogan to advertise their Maxwell House Coffee. The company attributes the "Good to the Last Drop" quote to US president was,Theodore Roosevelt, claiming that the former President had taken a sip of Maxwell House Coffee on a visit to Andrew Jackson's estate, The Hermitage, near Nashville. On tasting the coffee, he had proclaimed it to be "Good to the Last Drop."









For several years, the ads made no mention of Theodore Roosevelt as the phrase's originator. By the 1930s, however, the ads began to mention the former President's name. In modern times, Maxwell House has distanced itself from its own original claim stating that the slogan was actually written by Clifford Spiller, former president of General Foods Corporation and did not come from a Roosevelt remark overheard by Cheek-Neal. The phrase remains a registered trademark for the product and appears on its logo.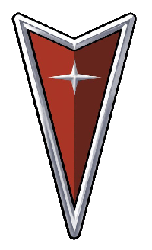 Pontiac is a brand of automobiles first produced in 1926, and sold in the United States, Canada and Mexico by General Motors (GM), marketed as an "athletic" brand specializing in mainstream performance vehicles.

The Pontiac brand was introduced by General Motors in 1926 as the 'companion' marque to GM's Oakland Motor Car line. The Pontiac name was first used in 1906 by the Pontiac Spring & Wagon Works. The name was taken from Chief Pontiac, an American Indian chief who led an unsuccessful uprising against the British shortly after the French and Indian War. The Oakland Motor Company and Pontiac Spring & Wagon Works Company merged in November 1908 under the name of the Oakland Motor Car Company. The operations of both companies were joined together in Pontiac, Michigan (of Oakland County) to build the Cartercar. General Motors in 1909 purchased Oakland.

The original logo was that of an American Indian headdress, which was used as a logo until 1956. The American Indian headdress is obviously connected to Chief Pontiac referenced earlier. This was updated to the currently used American Indian red arrowhead design for 1957. The arrowhead logo is also known as the Dart. The logo has a distinctive Red and a silver star in the middle. I am not sure what the significance of the star is but a lot of the Native American art contains elements of nature such as the sun, moon and stars.

On April 27, 2009, amid ongoing financial problems and restructuring efforts, GM announced that it would phase out the Pontiac brand by the end of 2010 and focus on four core brands in the U.S.: Chevrolet, Cadillac, Buick, and GMC.
 

Firedog was the brand name through which Circuit City stores offer in-home, in-store & online services for computer repair, installation and support, and home theater product installation. With the demise of Circuit City in early 2009, the Firedog logo was put to rest. 

The firedog logo is a green, black, and white logo of a dog jumping through a hoop. The logo was designed to evoke the idea of Circuit City "doing whatever it takes to get the job right". The name "Firedog" was chosen because it evokes the kind of qualities Circuit City intends their technicians and installers to provide: helpful, friendly, knowledgeable and reliable. The dog is "Man's Best Friend" and Circuit City hopes that its consumers will think that the firedog's technician are the consumers' "Best Friend".



Along with the logo, the following slogans will probably meet an end unless they figure out a way to revive the brand.
Have no fear, Firedog is here." (September 2006 - Present)
"Teaching old technology new tricks." (September 2006 - Present)
"It takes a special breed to be a Firedog." (Hiring Slogan, September 2006 - Present)
"We make technology's tail wag." (September 2006 - Present)
"Make your computer obey." (September 2006 - Present)
"Unleash your technology." (September 2006 - Present)
"Your surround sound hound." (October 2006 - Present)
"Discover a new breed of technology service" (October 2006 - Present)
"Helps you turn life on" (October 2006 - Present)
"Because your home theater doesn't come house broken" (January 2007 - Present)
"Call and we'll come running." ( - Present)


    

Circuit City Stores, Inc. was an American dealer and retailer in brand-name consumer electronics, personal computers, and entertainment software. In 1949, Samuel S. Wurtzel opened the first Wards Company retail store in Richmond, Virginia, at 705 West Broad Street.

By 1959, Wards Company operated four television and home appliance stores in Richmond. The company continued to grow and acquired stores in other locations including Albany, New York; Mobile, Alabama; Washington, DC; and Costa Mesa, California. During the 1970s and early 1980s it also sold mail-order under the name Dixie Hifi, advertising in the hifi magazines of the day. In Richmond, Wards experimented with several retail formats including smaller mall outlets branded "Sight-n-Sound," "Circuit City," and lastly "Ward's Loading Dock," its first big-box format. The large-format store clicked with consumers, as did the Circuit City name. They were combined into the retail format of the "Circuit City Superstore," which then went national.Wards Company officially changed its name to Circuit City and became listed on the New York Stock Exchange in 1984. One of the company's early slogans was "Circuit City €" Where the Streets are Paved with Bargains."



On November 3, 2008, Circuit City announced that it would close 155 stores and lay off 17% of its workforce by the end of the year as a result of continuing difficulties in remaining profitable.On January 10, 2009, it was announced by a company spokesman that Circuit City needed a buyer by January 16, 2009 to keep from shutting its doors due to an approaching deadline set by the court and creditors. Two unnamed parties had expressed interest in purchasing the company. However, no bidders could be found, and Circuit City was forced to liquidate its assets and begin going-out-of-business sales. According to Circuit City's website, the company announced on January 16, 2009 that it intended to close all of its stores. Reportedly, over 30,000 employees lost jobs in the liquidation.

Maybe the logo will resurface in some fashion. 




Panera Bread (called St. Louis Bread Company in the St. Louis area) is a chain of bakery-café restaurants in the United States and Canada which sells breads, sandwiches, soups, bakery items, and organic foods; some locations offer dinner pizzas. Panera is considered a "fast casual" restaurant.

The Panera Bread logo is an illustration of a woman with flowing hair holding a loaf of bread in her arm. This also goes with the company slogan of "A loaf of bread in every arm". The lady holding the bread is also known as "Mother Bread". The logo and the entire branding for the new company was developed by Heckler Associates and they host a very interesting case study of how they rebranded "the St. Loius Bread Company" to "Panera Bread". See their website for details.

Interestingly, the process of making sourdough bread requires a small piece of the dough used to make the previous batch of bread dough. This starter piece is often called the "mother." Whenever Panera opens stores in a new region, a piece of the original starter that was created in the 1980s is lovingly carried to the new bakery to ensure that original Panera quality and character will rise again and again.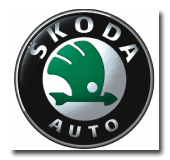 Skoda Auto is an automobile manufacturer in the Czech Republic. In 1991, it became a subsidiary of the Volkswagen Group. The origins of Skoda go back to the early 1890s where, like many long-established car manufacturers, the company started out with the manufacture of bicycles.
It was 1894, and 26-year old Václav Klement, who was a bookseller by trade in Mladá Boleslav, in today's Czech Republic, which was then part of Austria-Hungary, was unable to obtain the right spare parts to repair his German bicycle. Klement returned his bicycle to the manufacturers, Seidel and Naumann, with a letter, in Czech, asking for them to carry out repairs, only to receive a reply, in German, stating: "If you would like an answer to your inquiry, you should try writing in a language we can understand".
A disgusted Klement, despite not having any previous technical experience, then decided to start his own bicycle repair shop, which he and Václav Laurin opened in 1895 in Mladá Boleslav. Before going into business partnership with Klement, Laurin was an already established bicycle manufacturer from the nearby town of Turnov.