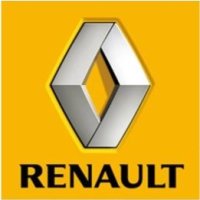 Renault is a French automaker producing cars, vans, buses, tractors, and trucks. Due to its alliance with Nissan, it is currently the world's 4th largest automaker behind General Motors, Toyota and Ford. It owns the Romanian automaker Dacia and the Korean automaker Renault Samsung Motors. The company is well known for numerous revolutionary designs, security technologies, and motor racing. Producing cars since late 1898, the Renault corporation was founded in 1899 as Société Renault Frères by Louis Renault, his brothers Marcel and Fernand, and his friends Thomas Evert and Julian Wyer.
Bharti Enterprises is one of India€™s leading business groups with interests in telecom, agri business, financial services and retail. Bharti has been a pioneering force in the telecom sector with many firsts and innovations to its credit. Bharti Airtel Limited, a group company, is one of India€™s leading private sector providers of telecommunications services with over 80 million customers as of end of October 2008, spanning Mobile services, Telemedia services and Enterprise services. Bharti Airtel Limited has been voted as India's most innovative company, in a survey conducted by The Wall Street Journal.

In November 2008, Bharti Enterprise unveiled a new logo. Bharti said that with the new logo, the group aims to get a facelift with fresh and youthful brand logo which reflects a multi-dimensional character that seeks out new avenues to grow. Revealing the choice of colors for the new logo, the group said that the colour Indigo blue signifies Depth and Orange stands for Youthful Passion and Energy, the Arrowheads stand for Movement that Extends over Boundaries and symbolises Swiftness, Precision and Accuracy.

The core values reflecting the new identity are empowering people, being flexible, making it happen, creating openness and transparency and creating a positive impact. In addition to the telecom and insurance businesses, Bharti has a presence now in the agricultural and food processing sectors as well.

Bharti Enterprises has unveiled its new brand identity with a new logo and a vision to become "India's finest conglomerate" by 2020. Bharti aims to achieve this by creating 'Big Transformations through Brave Actions', which is its new slogan.

Druk Air Corporation Limited, operating as Drukair - Royal Bhutan Airlines, is the national airline of the Kingdom of Bhutan and operates a modest scheduled flight network within the South Asian region from its base at Paro Airport in the western dzongkhag of Paro.

Taking its name from Druk, the airline was founded in 1981, ten years after Druk Gyalpo His Majesty King Jigme Dorji Wangchuck gradually began to open up the Kingdom from self-imposed isolation, and seven years after welcoming its first foreign visitors. As the only airline flying into Bhutan, Drukair has become a lifeline with the outside world for the Bhutanese people, as well as supporting emerging inbound tourism and export markets.



The name and logo of the airline is based on Druk, the Thunder Dragon of Bhutanese mythology. Druk is a Bhutanese national symbol, and therefore very significant in Bhutan. The Druk is central on the Bhutanese Flag, holding jewels to represent wealth. In Dzongkha, Bhutan is called Druk Yul, or Land of Druk. The Bhutanese leaders are known as Druk Gyalpo - Dragon Kings - because of Druk.
It should not be a huge surprise to find many airline logos based on birds but have you ever wondered what are the most popular birds on airline logos. I did some research on this and the results are below.
The two most popular birds are the crane and the eagle. The table below has a longer list.
| | |
| --- | --- |
| | Air Jamaica - Red-billed Streamertail |
| | Air Koryo - Crane |
| | Air Lithuania - Crane |
| | Air Mauritius - A red paille-en-queu |
| | Air Macau - A Dove with the wing also forming the shape of a lotus |
| | Air Niugini - A raggiana bird of paradise |
| | Air Seychelles - A pair of white fairy terns |
| | American Airlines - An Eagle |
| | Canadian Airlines - A Canada Goose |
| | Cebu Pacific - An Eagle |
| | Centralwings - A Skua |
| | China Yunnan Airlines - A peacock |
| | Condor Airlines - A Condor |
| | Gulf Air - A Falcon |
| | Kingfisher Airlines - A Kingfisher bird |
| | LOT - A crane |
| | Lufthansa - A crane |
| | Mexicana - An eagle |
| | Silk Air - A Seagull |
| | TAROM - A swallow |
| | Xiamen Airlines - A crane |
| | |
| --- | --- |
| | India Post, India's Department of Post, is a government operated postal system in India; it is generally referred to within India as "the post office". The Indian Postal Service, with 155,333 post offices, is the most widely distributed post office system in the world (China is next, with 57,000). The large numbers are a result of a long tradition of many disparate postal systems which were unified in the Indian Union post-Independence. Owing to this far-flung reach and its presence in remote areas, the Indian postal service is also involved in other services such as small savings banking and financial services. |
India Post unveiled a new logo in September 2008 to signify that it is all set to attune to the world class postal systems. The new logo has a rectangle in the shape of an envelope in deep red with the image of birds€™ wings in bright yellow. Red symbolises the traditional association with post office, along with passion, power and commitment, while yellow communicates hope, joy and happiness. It sends the message of India Post as a dynamic organisation with modern and professional approach in its service to the common man, business and corporate clients.
India Post will very soon acquire a number of aircrafts to carry letters, parcels and logistic consignments for making overnight delivery in major towns of the country. India Post will also offer a host of new customer services to be launched very soon. These will include express parcel post retail service, gift parcel post service, logistics post air service, sale of gold coins through retail post, express money order service, speed post call centres and a range of new international services. The unveiling of the logo marks a new beginning in the journey of India Post.

The new logo was built with the help of Ogilvy and Mather.

The St. Louis Rams are a professional American football team based in St. Louis, Missouri. The team began in 1936 as the Cleveland Rams and existed in Cleveland until 1945 after which they moved to Los Angeles as the Los Angeles Rams. In 1995, the club moved to its current home in St Louis.

The team name, Rams, comes from the nickname of Fordham University. The name Rams was selected to honor the hard work of the players that came out of that University. The logo features the head of a Ram in team colors of blue and gold. The Rams were the first team to add a logo on their helmet. Their half-back Fred Gehrke painted the Ram horns on the team's helmets in 1948 and it has been on the helmet ever since. The horns were painted in Gold.
The original team colors were red and black but they switched to yellow and blue in 1938 and after a couple of changes between 1938 and 1973, the team selected its current colors or blue and gold. In 2000, the team made some color changes and uniform changes as well.